We'll run out of opinions when moms run out of dilemmas

Katherine worked along side Hoda and Kathie Lee to share tips and tricks for preserving your family's sacred time.
READ ALL ABOUT IT
THE MOM COMPLEX IN THE NEWS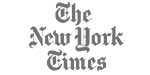 Pitching to Real Moms, The Ones Who Aren't Perfect
Remember the corny song about mothers that begins " 'M' is for the million things she gave me?" Now when it comes to mothers, "M" also stands for Madison Avenue, which is striving to figure out how to best reach mothers on behalf of advertisers.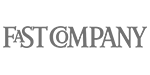 How the Deepest, Darkest Secrets of Moms Shape the Products in Aisle 6
Moms don't want what you think they want, which is why product developers at some of the biggest brands turn to the Mom Complex. To hear Katherine Wintsch describe it, the most important people at some of the biggest retail companies know nothing about one of their biggest demographics: moms.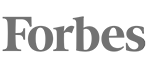 Wal-Mart's Mom-In-Chief Targets Millennial Mothers
Katherine Wintsch understands what it is to be a mom today. When she's not changing diapers, leading a strategy meeting or coordinating research at her think tank, she's scowling at those "awful" Kelly Ripa commercials for Electrolux. "I don't wear high heels at home or bake my own muffins," she says.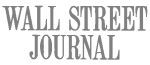 Outside Voices: Marketing to Moms, Why is the Bar Set So Low?
Mothers are the most powerful target audience on the planet, controlling 85% of all household purchases and $3.2 trillion in spending power. Yet 75% of mothers say marketers have "no idea" what it's like to be a mother.

Mom has the power of the family purse. So why do marketers so badly miss the mark when attempting to target mothers?

Companies Advertise to Prove They Are MOM Enough
General Electric's latest big ad is a whimsical take on the company's projects, as narrated by an awe-filled child: "My mom makes airplane engines that can talk," she says as planes fly by on feathered wings.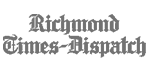 Richmond ad executive Katherine Wintsch understands what it takes to run a household and raise children while maintaining a career. But chances are pretty good that you won't ever catch her singing about frying up bacon for her man after a long day's work.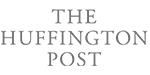 What Happened When My 6-Year-Old Tried Giving Me My Own Advice
Layla, age 6, is obsessed with roller skating. She's been dying to find "her thing." Her cousins on both sides of the family are accomplished golfers and equestrians… and being the type A, competitive spark plug that she is, she's been longing to find a way to make her mark on the world.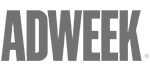 Hey Marketers, Latina Moms Aren't as Conservative as You Think
The Mom Complex… focuses on how to market to mothers, recently turned its attention to Latina moms, which represent a fifth of all U.S. mothers and are responsible for a third of last year's domestic population growth.